Small Town Big Deal – Chick-fil-A Academy, Milledgeville Georgia
Jann and Rodney travel down South to Milledgeville, Georgia, where they drop in on a young class of underprivileged students learning lessons of leadership. The program is made possible through a partnership with Georgia Military College students and Chick-fil-A's Leader Academy.
Chick-fil-A's True Inspiration Awards Honor Those Making a Difference in Their Communities
Tour the antique treasures of American Pickers' Mike Wolfe – cozily tucked away in his Morton building
Go inside one of the stars of the TV show American Pickers Morton Building with Rodney Miller and Jann Carl. Mike Wolfe shows you around his Morton Building that houses his antique treasures.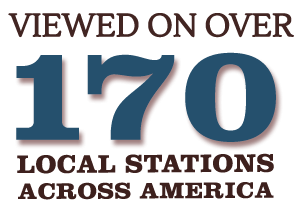 Watch the great stories of America – from sea to shining sea.