Lead Partners
We have 

incredible partnerships

 with amazing American companies that help make Small Town Big Deal possible.

We thank our partners who have helped us bring you "Small Town Big Deal" for the past ten years.

Jann & Rodney have been to the factory, they have driven them and Rodney owns one.  We believe if you are in need of a zero turn mower this MADE IN AMERICA Bad Boy is the one to own!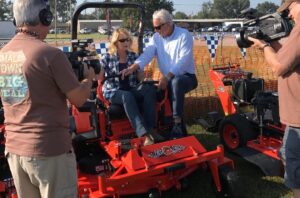 Tour the antique treasures of American Pickers' Mike Wolfe – cozily tucked away in his Morton building
Go inside one of the stars of the TV show American Pickers Morton Building with Rodney Miller and Jann Carl. Mike Wolfe shows you around his Morton Building that houses his antique treasures.
Jimmy Murray the First Ronald McDonald House
Jimmy Murray is the Co-Founder of the Philadelphia Ronald McDonald House. Born in West Philadelphia, he is a 1960 alumnus of Villanova University. In 1969, Jimmy joined the Philadelphia Eagles' public relations staff. Five years later, Murray was named general manager for the Eagles where he served for nine years and took the franchise to the first Super Bowl appearance against the Raiders in Super Bowl XV.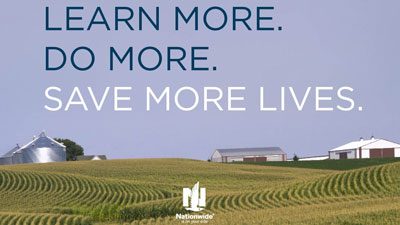 Grain Bin Safety Week
See how our partners at Nationwide are helping to save lives with Grain Bin Safety Week . . . Learn more
For advertising and sponsorships, contact:
info@smalltownbigdeal.com